<![if !vml]>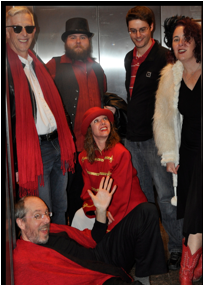 <![endif]>
The audience is lead through the interesting architecture of downtown Kitchener, by qualified audience trainers, to experience 15 plays in several different and interesting locations.
September 18, 19, 20, 25, 26, 27,th – 8pm
Starting place & Box Office
198 King St. W. Kitchener (beside the City Hall)
Arrive between 7:30 and 7:45pm
Earlier if you are planning to partake in William's delicious food.
Tickets $20
* Please pick up tickets 15 minutes before the show. (cash only please)
* Wear your walking shoes.
* If, tut tut, it looks like rain, bring an umbrella…the show must, you know…
* Leave the kids at home – there are often naughty bits and a bar involved.
Bios – pictures – people are curious about that kind of thing.
Thank you to our sponsors and partners…
<![if !vml]>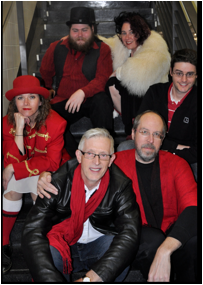 <![endif]> <![if !vml]>

<![endif]> <![if !vml]>

<![endif]>
<![if !vml]>

<![endif]> <![if !vml]>

<![endif]>